SEvans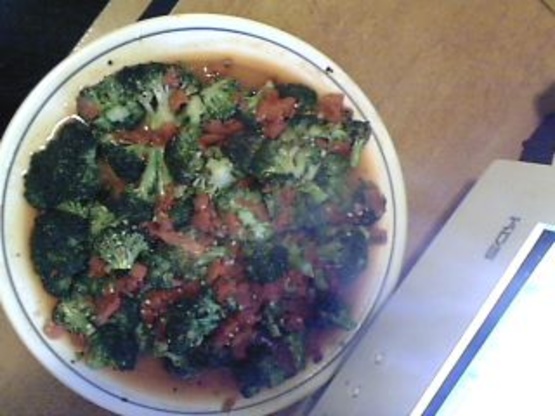 Another Yummy Broccoli dish - with extreemely low carb count and a tonn of flavour.
Melt butter in a non stick sauce pan over medium heat.
Saute' broccoli 2 - 3 minutes.
add tomatoes salt and pepper to taste.
cover and simmer 3 - 4 minutes or until broccoli is tender.
Serve.