Bergy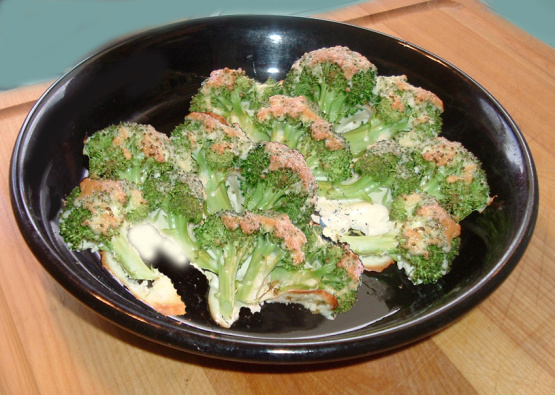 This recipe is simple and easy,especially as a side dish!My family loves it and its a great way to get the kids to eat broccoli.

Did like Bergie suggested (steamed it first) and it was absolutely good. So easy and fast to make. I didn't have 1lb of broccoli so I only used 1 egg white and 1 cup of mayonnaise.
Beat egg whites brought to room temperature until stiff.
Fold in to mayo.
Spread mixture over broccoli after placing into a baking dish.
Sprinkle with cheese.
Bake at 350 degrees until brown.