diner524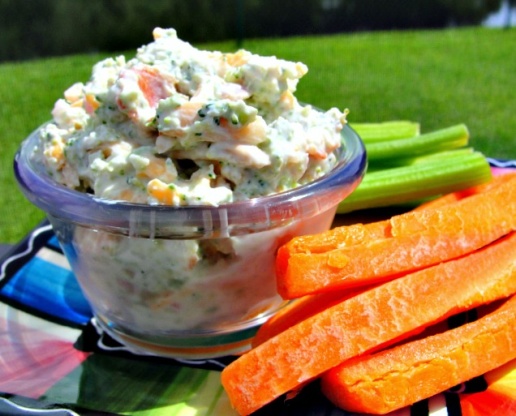 Adds a little freshness to your football party or any get together. Recipe is from Sunset Magazine.

I made half of the recipe using about 1.5 Tbsp of the vinegar to keep the mix pretty thick. I used it as an open face sandwich sprinkling the cheese, nuts and red onion on top. It was really yummy on lightly toasted rye bread and Recipe #356135 on the side. I might mention too, that I used 95% fat free cream cheese and 0% fat Liberte Greek yogurt and 1 tsp Splenda for the sugar. Thank you Nancy for a great recipe.
Remove and discard large leaves and tough ends of stalks from broccoli. Peel and coarsely chop stems; coarsely chop florets.
Process cream cheese and next 4 ingredients in a food processor until smooth. Add broccoli; pulse 12 to 15 times or until finely chopped. Fold bacon and remaining ingredients into cream cheese mixture. Serve immediately, or chill up to 3 days.