Parsley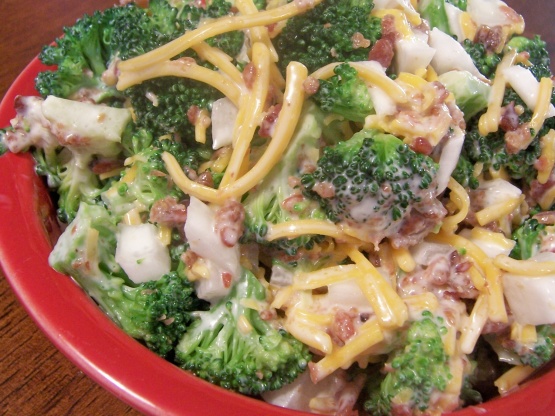 We really enjoyed this recipe. The addition of the cheese really makes the salad. I used shredded Mexican 4 Cheese as that is what I had on hand. Just threw in some handfuls. So often broccoli salad recipes add a lot of sugar but when I saw you only add 2 tablespoons, I knew I had to try it. This salad is definitely one I will make again and again! Thanx, Jacqueline!
In a large bowl that can be covered, put first 4 ingredients; set aside.
To make dressing mix last 3 ingredients with a whisk in a medium bowl, then toss over broccoli mix.
Cover and chill until ready to serve.