jenne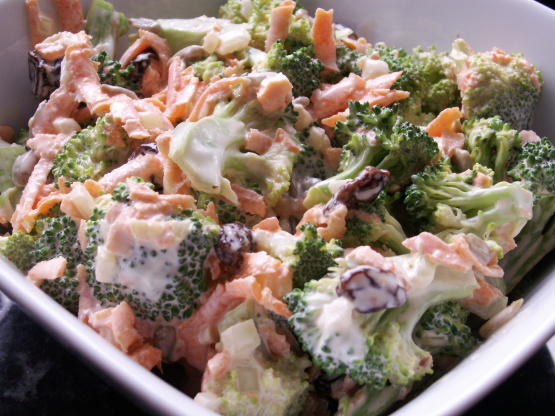 I think this may have come from Meals like Mom used to make : dinner menus & recipes from days gone by. At least it came from a library book with a name something like that. It actually called for "one small onion, chopped" but I thought that was too much onion. Less and minced made it more of a seasoning.

Very good! Made half the recipe, cubed some string cheese & added left over french fried onions instead.
Break broccoli into flowerettes.
Combine the rest and pour over the broccoli.
Better if marinated 24 hours.