Derf2440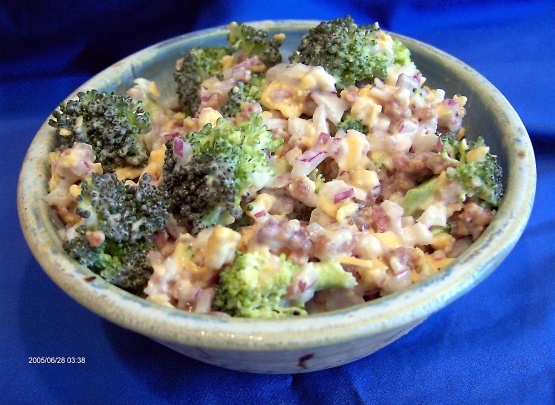 A yummy salad that's to good to resist!!

Wonderful salad. I just added a sprinkle of salt and pepper. The bacon is a really nice touch. Thanks for a terrific recipe.
Mix the mayonnaise and vinegar together.
Add remaining ingredients and mix well.
Marinate in fridge for at least one hour.
Serve and enjoy!