Chef Dee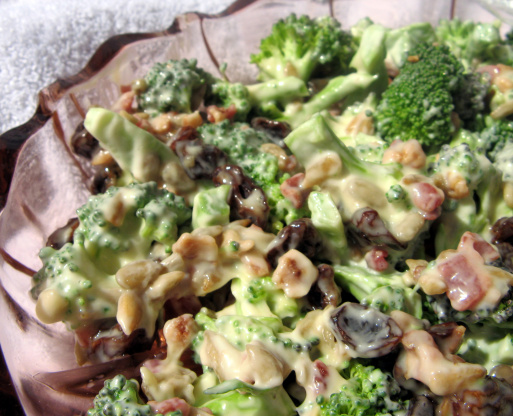 Very good! I used light miracle whip, a package of real bacon bits, and a package of "salad booster" with sunflowers, raisins, and soy nuts. I aslo added a tiny bit of lemon juice.
Mix mayo, vinegar and sugar.
Add broccoli.
Mix in (optional) raisins, bacon, walnut.
Mix well, refrigerate and enjoy.