Broccoli Ritz Cracker Casserole
Bobtail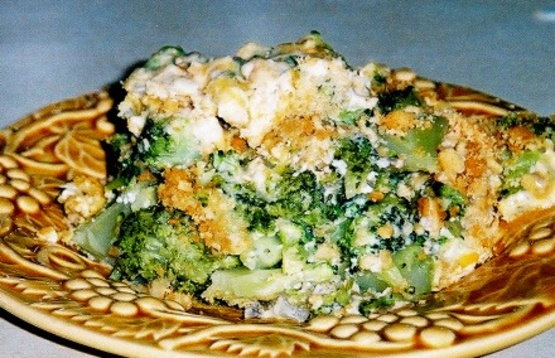 This is really good and a great way to get the kids to eat broccoli !!

Wonderful!!!This easly replaced my usual green bean casserole! All 10 of us enjoyed it.I used 2 (10oz.) packages of frozen petite broccoli flowerettes, otherwise followed the recipe to a T. Thanks a ton!
Par boil the broccoli for approx 5-10 minutes, (Still"crispy", you dont want it mushy).
Cut broccoli into bite size pieces and put in 9x13 baking dish.
Mix mushroom soup, mayonaise, onion, eggs, cheese and seasonings together.
Pour over broccoli.
Top with crushed Ritz Crackers.
Dot with butter.
Bake at 350 degrees for 40 minutes uncovered.