SaraFish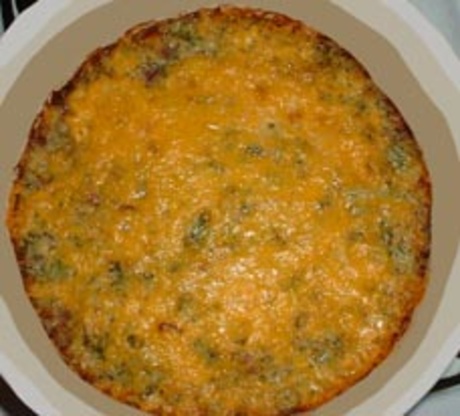 An easy to prepare side dish. You can double the recipe for a larger crowd.

This is really yummy. I needed a broccoli casserole that doesn't require cheez whiz and soup so this one fit my requirements - and I am sure glad I picked it! It's savory and cheesy and really tasty. I used fresh broccoli that I cooked and then chopped and I used cooked brown rice. It holds together nicely without being eggy and has this garlic and broccoli aroma that's just wonderful. I used about 3/4 teaspoon salt and 1/2 teaspoon pepper and it was seasoned nicely. Note that it makes a small casserole, for about 4-6 servings. You'd need to double it for a potluck. :-) Thanks! I'm uploading a picture, too.
Mix all ingredients and pour into a one quart baking dish.
Bake at 350 for 20 minutes.
Top with the remaining 1/2 cup cheese and continue baking for 10 minutes.