Broccoli Rabe With Garlic, Tomatoes, and Red Pepper
BarbryT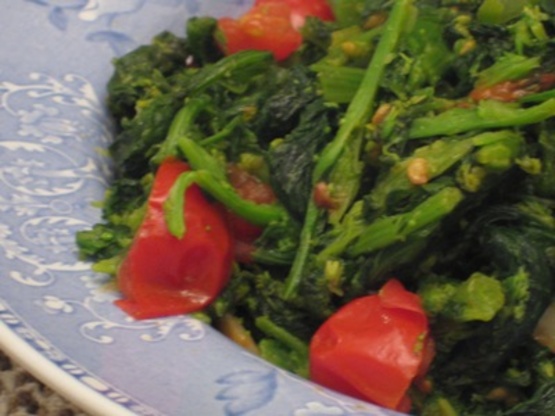 I found the base for this recipe in cooking light in an ad. I'm a broccoli rabe fan and wanted to share this delicious and spicy side dish. Please adjust all ingredients to your family's tastes!
Bring 2 quarts of water to a boil. Place broccoli rabe in boiling water and cook for about 2 minutes.
Drain. Place in ice water to cool.
Squeeze liquid from broccoli rabe and set aside.
Heat oil in skillet over medium heat and add garlic. Saute' for 1 minute or until lightly browned.
Add broccoli rabe, tomatoes, and pepper. Cook 3 minutes or until tender.