Pam-I-Am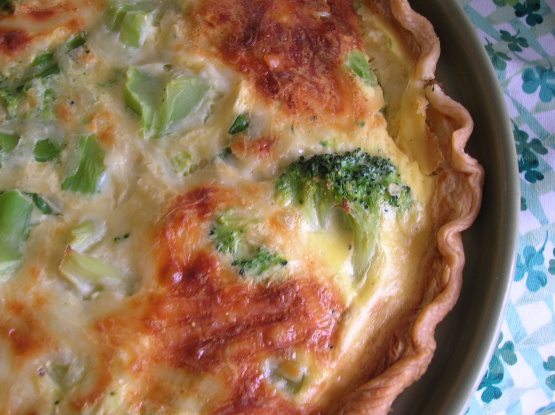 This recipe always goes over really good at gatherings. It is a finger food also. I originally found the recipe on the net but changed the cheese.

I had trouble with this recipe, the egg/cheese mixture did not seem to rise enough, it took twice as long to bake and I ended up with dry, crispy broccoli and very little filling!
Thaw broccoli in Microwave 2 minutes.
Cut up cheese in little cubes.
Beat all eggs and add the broccoli, cheese, salt and pepper.
Pour into pie crust.
Add parmesan cheese on top.
Bake at 350 degees for about 30 minutes until the top in nice and brown.
Can also use Cheddar Cheese in place of the Mozzerella.