lazyme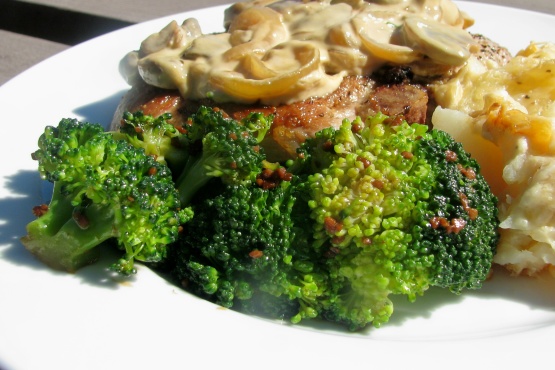 this is a great vegetable side dish specially if your the type who prefers fast cooking but with a delicious result!
Wash the broccoli.
Cook in boiling water for about 10 minutes until barely tender and still brightly colored.
Finely chop the garlic.
Place olive oil in a non-stick pan over medium heat.
Add salt, then garlic to the hot oil.
Saute until garlic starts to soften and brown.
Add the water, soy sauce, then pepper.
Lower heat and simmer for 2 minutes.
Place cooked broccoli in a bowl and pour the garlic mixture over it.
Mix gently.