Broccoli Lovers Casserole
Parsley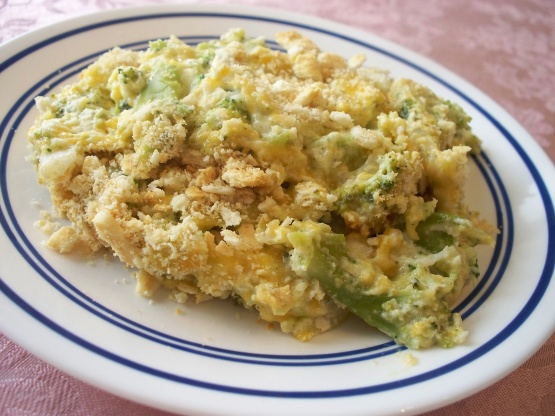 This really tastes great. Every time I make this,I get rave reviews. Almost never any left overs.

This is easy and delicious. I used Broccoli Cheese Soup instead of cream of broccoli. Otherwise, I followed the directions exact. This is a keeper! Thanks for sharing!
Microvave chopped broccoli until done.
Drain any juice.
Mix cream of broccoli soup, mayo, eggs, and cheese together.
Then add broccoli.
Then spread in casserole dish.
(small one) Then top with crushed crackers.
Bake in 350d oven for 45 min.
Or until done.