lazyme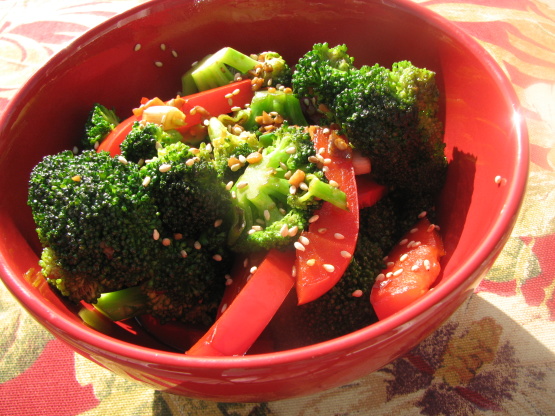 Can use the stems from the broccoli also, just trim the outside tough skins and chop, you can adjust the garlic to taste. Feel free to add in a red bell pepper also if desired!

Easy, good balance of flavors. Would suggest steam broccoli 1-2 minutes with sauce at the end.
In a bowl combine together the soy sauce, green onions, brown sugar, ginger, garlic and red pepper flakes; mix well to combine.
Heat the sesame oil in a large skillet or wok over medium heat; stir-fry until crisp-tender (about 3-5 minutes).
Add in the soy sauce mixture until thoroughly heated and coated well.
Season with black pepper if desired.
Transfer to a bowl and toss with sesame seeds.