Broccoli & Garlic Pasta for One
Lainey39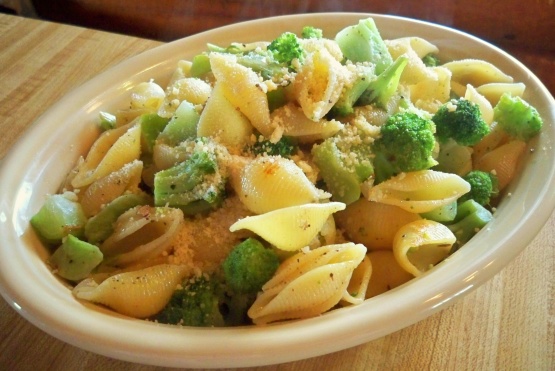 Nice simple dinner add a chicken breast on the side and a salad.

I made this as a simple lunch. I couldn't find any onions so I used a shake of onion powder instead. I also used cold spaghetti from the night before, and I didn't have very much parmesan cheese. In spite of all of these potential set-backs this made a tasty meal that I most definitly will make next time I have leftover spaghetti. :)
Saute the onions and garlic in the olive oil until soft.
Add wine, broth& broccoli.
cover and cook for 3 minutes.
Toss pasta with broccoli and cook until both are heated through.
Season to taste, put on a dinner plate and sprinkle with cheese.