teresas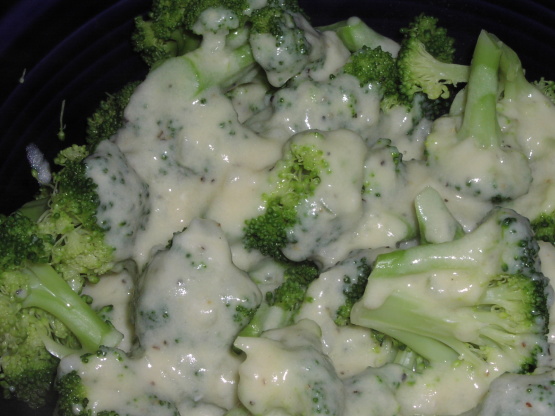 Easy and delicious. From Philadelphia Homestyle Cookbook.

Made this for dinner tonight to go along with our roast chicken. I thoroughly enjoyed it however; the sauce received mixed reviews from the other family members who were home for the night. DH did not care for it at all, oldest daughter thought it was very good, and my son said he would eat it again but he prefers his broccoli with just grated cheese on top. I will tuck this recipe aside for serving when company comes as I enjoy fixing things out of the ordinary. Made and reviewed for the Oct. 2011 AUS/NZ Recipe Swap.
Cook broccoli in salted water until tender.
Meanwhile, saute onion in butter. Blend in flour. Cook one minute. Slowly pour in milk stirring constantly.
Stir until thickened. Blend in mustard, salt, pepper, and sugar. Add lemon juice. ** I usually do not use the sugar or lemon juice.
Drain broccoli. Pour sauce over broccoli.