Broccoli Cheese Soup - Ww
loof751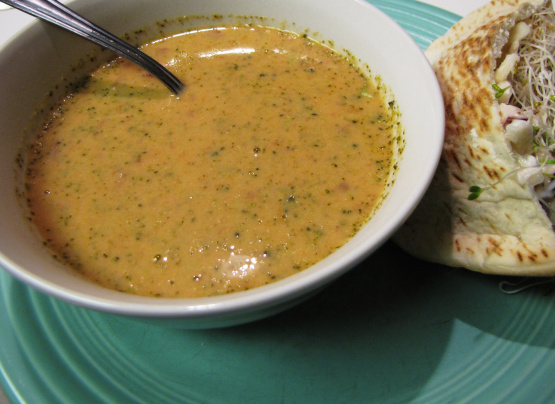 I've been experimenting with reduced fat velveeta cheese in soup and came up with this yummy soup. The cheese is not overwhelming, but it does provide a creaminess to the soup. The flavors are very simple, not fancy in any way - but it tastes great and is very low in calories too! WW pt = 2/serving
Combine broth. water. broccoli and tomatoes.
Bring to a simmer and cook until broccoli is tender, 20-25 minutes.
Transfer veggies only to a food processor or blender and process 2-4 on/off pulses so that veggies are bite-size. Return veggies to pan.
Cube Velveeta and add to soup, stirring until melted.
If desired, add salt and pepper to taste.