diner524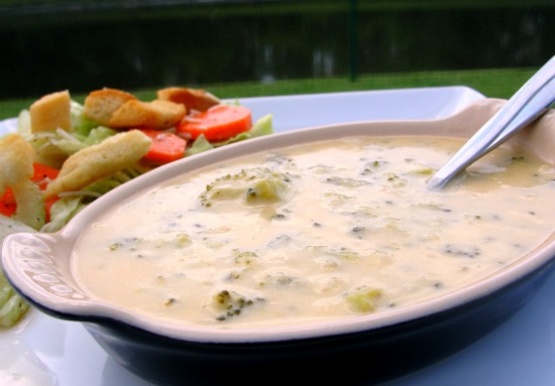 Nice soup to start out a meal.

I made this yesterday. It's one of the easiest recipes for broccoli soup that I've ever tried. Highly recommend using less onion. Next time I make this, I will use a quarter of an onion, as opposed to one large onion, as the recipe calls for. Also, I used sharp cheddar cheese. It was delicious. Albeit a bit too 'oniony'. I reiterate...use less onion. I rated this a five star recipe for how easy and quick it is to make.
Melt the butter in a medium saucepan over medium-high heat.
Add the onion, and cook, stirring, for 3 minutes.
Add the flour and cook until golden, 1 to 2 minutes more.
Stir in the cheese and stock, and simmer until thickened, 5 to 10 minutes.
Stir in the broccoli and cook until heated through.
Season with salt, pepper, and paprika, if desired.