Broccoli- Cauliflower Bake
Parsley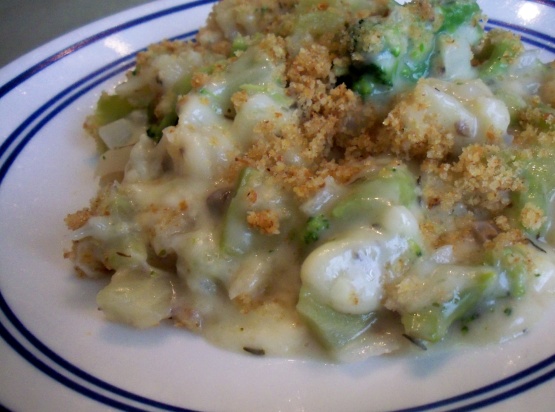 Had enough green-bean casserole? I found this in BHG cookbook. I'ts creamy and delicious and always requested for family gatherings. It calls for cheese but I always omit as it has plenty of flavor without it.
Steam broccoli and cauliflower until crisp-tender (it will cook a bit in the dish). Drain.
In a large saucepan mix soup, cheese, onion, and herbs. Cook and stir until bubbly, stir in veggies and put into a 1 1/2 quart baking dish.
In a bowl mix bread crumbs and butter and sprinkle over veggie mixture.
Bake at 375 Degs. for 15 minutes or heated through.