Broccoli, Cauliflower, and Carrot Salad
Boomette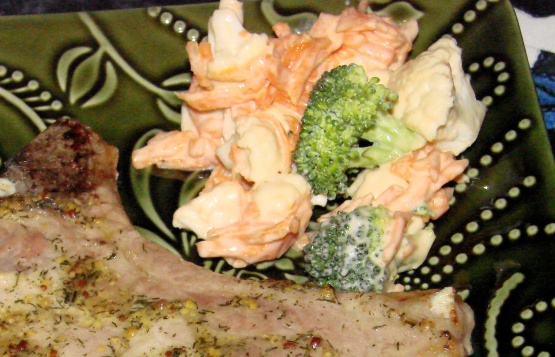 Adapted from Southern Living. This is easy and good! You may use packaged vegetables or buy them separately.

This is a terrific and healthy salad! The only change I made was accidental; the walnuts I thought I had were actually pecans so I used those and it worked out fine. The dressing on this is terrific - the ginger really sets it apart. Thanks for posting this recipe!
In a large bowl, whisk together the mayonnaise, sugar, rice wine vinegar, salt, and ginger.
Add the broccoli, cauliflower and carrots.
Toss to coat with dressing.
Sprinkle evenly with nuts.
Enjoy!