Broccoli Casserole and Rice
Susy Q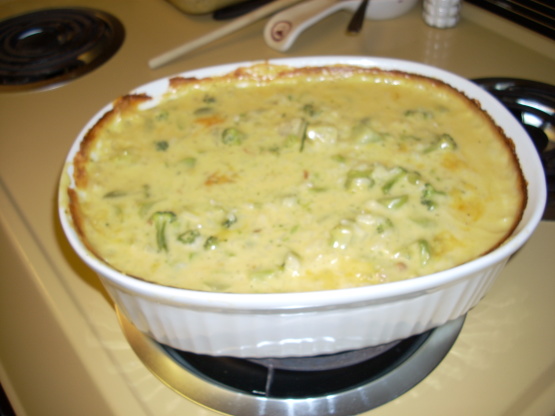 This is a favorite pass-me-down from my Mother-in-law.

I used a jar of Mexican cheese blend with spices (basically, some Mexican cheese dip!), added extra shredded cheddar and rice, omitted the chopped onion, and sprinkled in some chopped garlic to taste. This was AWESOME, filling, and super-easy to make! My boyfriend and I yummed it up for dinner! What's not to like?!
Cool broccoli and drain.
Mix broccoli and other ingredients together.
Pour into casserole pan.
Bake in pre-heated 350 oven for 30 minutes.