loof751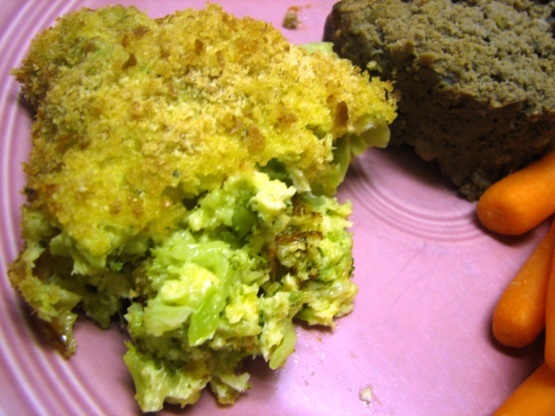 Simple side dish thats a breeze to put together.
Preheat oven to 325.
Melt 4 T. margarine in a skillet over medium heat; stir in onion and broccoli; saute covered, until broccoli is barely tender.
Stir flour into the onion-broccoli mixture and let cook a minute or so.
Add broth; stir until thickened.
Lower heat and quickly stir in cheese until well blended.
Remove from heat and gradually stir in eggs.
Pour into a well greased 1 1/2 to 2 quart casserole.
Pour crumbs over and dot with butter.
Bake for 30 minutes or until done.