Parsley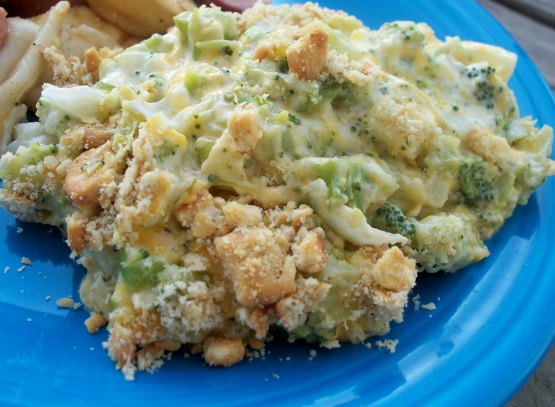 A tasty broccoli casserole to serve with your dinner. An old time family favorite.

Everyone will eat their broccoli with this casserole! I used (Healthy Request) cream of broccoli soup instead of cream of chicken..... just thought it went more with the broccoli theme. Otherwise, I stuck to the recipe. We loved it and I'll make this again. Thanx!
Cook and drain broccoli.
Add beaten egg, chopped onion, mayonnaise, undiluted soup, cheese and salt.
Mix well and place in greased casserole dish (1 1/2 qt.).
Top with bread crumbs.
Bake at 350°F for 40 minutes.
Enjoy!