breezermom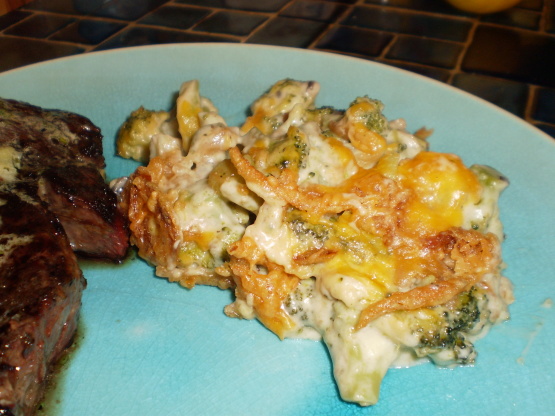 People who don't like broccoli like this dish.

This was delicious. The only thing I changed was adding one package of cauliflower instead of two packages of broccoli.
Cook broccoli according to package directions; drain well.
In a large saucepan, combine the soup, sour cream, 1 cup cheese and 1 1/4 cups onions.
Cook over medium heat for 4-5 minutes or until heated through. Stir in the broccoli.
Pour into a greased 2-qt baking dish.
Bake, uncovered, at 325 degrees for 25-30 minutes or until bubbly.
Sprinkle with the remaining cheese and onions. Bake 10-15 minutes longer or until cheese is melted.