ktanne13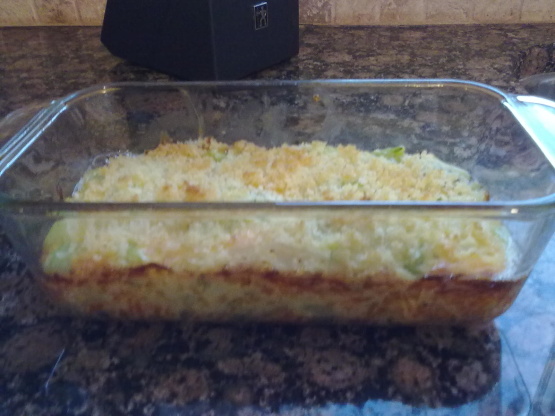 This is a different recipe from the average "broccoli-rice" casserole. It is one of my favorite side dishes.

this is the best casserole ...make your mouth water thinking about it..it is really fantastic...
Cook and drain broccoli according to package directions.
Mix with next 4 ingredients and top with buttered bread crumbs.
Bake at 350 degrees for 30 minutes.