This salad is one of my sister's recipes that has graced our dinner table many times! It is delicious!
Directions
Place broccoli, onion and bacon in a bowl.
In a separate bowl, mix the mayo, sugar and vinegar.
Pour dressing over salad.
Chill overnight.
Most Helpful
This recipe made it into our Book #242923! 02/21/09 - This salad was recommended by Chef #296809. We used red onion and Recipe #239502. I tossed it and just before chilling, I grabbed a taste. Well, it never made it to the fridge. The three of us sat down and enjoyed it right away, *thats* how great this salad is! :)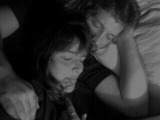 Have yet to find a broccoli salad that I didn't enjoy - all a touch different as is this one and all so good! Yes we enjoyed. Used red onion for colour - the apple cider vinegar adds to the flavor making for one great tasting salad. Have this in my recipe drawer ready to go for those back yard get togethers. Thank you. Made for the Auz/NZ Swap.

oh my goodness. i saw this recipe and it brought me back. Gosh it was way way good!!! I did cut back on the sugar. I used 1/4 cup. This is a must have at thoes spring and summer picnicks that are comming. Mom2Rose you are GREAT thanks!!!