Broccoli/Bacon/Raisin Salad
I found this in a Southern Cooking cookbook. I had to make something for a Mother's Day family gathering and thru this together. Let's put it this way, there was none left and everyone wanted the receipe!
Directions
Combine salad ingredients together in large mixing bowl. Set aside. Combine dressing ingredients together thoroughly. Pour dressing over salad ingredients; stir to blend. Serve chilled. Refrigerate leftovers (if there are any).
Most Helpful
I love this recipe and went searching for it after tasting something similar on a Ruby Tuesday salad bar. I altered it a bit for my taste. The dressing I left as simple as it is here. Instead of raisins I used Craisins. I like the zest which contrasts nicely with the sweet dressing. I also added cinnamon candied pecans chopped irregularly. Everyone loved it and it didn't last long in the fridge. I recommend cutting the broccoli into florets that are bit size and smaller. Use some of the inner broccoli stem, julienne it and add to the salad to vary texture. I hate to see good food go to waste. The skin of the broccoli stem is tough so peel it off. And like Epi Curious suggests, let the salad sit for a day before serving in the refrigerator.

This salad is perfect and cannot be improved upon. Love the red onion, raisins and sunflower seeds in this and the dressing is perfect. Going in my favorites file immediately. Perfect for summer and it goes together in a snap. This tastes best if you chill for several hours before serving so the flavors can blend. Made for Spring 2010 PAC. You've been adopted!!!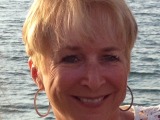 We love this salad!!!! Been making it for years. Highly recomend!!