Derf2440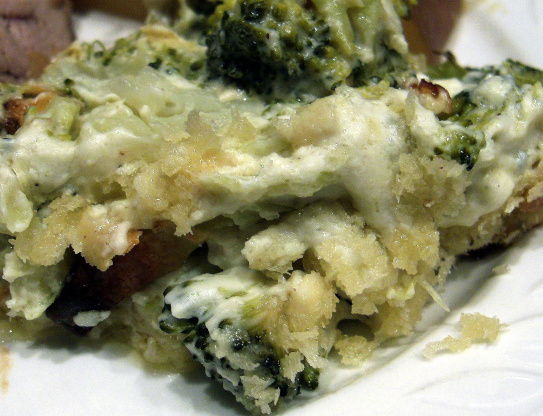 Broccoli with creamy Roquefort sauce that can be made a day ahead.

The taste of this broccoli deserves a 5, it is rich and wonderful!! We were a little disapointed that it didn't brown on top as I think it should have but I think that was my fault, I cooked it in too deep a dish, next time I'll use a shallow dish. Just made half a recipe, it was much more than 4 could eat. I had some Danish blue cheese I wanted to use up so I used it instead of the Roquefort; it was heavenly. Perfect side for company, with pork tenderloin and baked potatoes, thanks for sharing a tasty one!
Heat milk and blend in flour, cream cheese, Roquefort, salt, and pepper and stir over low heat until smooth.
Cook broccoli until barely tender.
Drain and place in 3 quart casserole.
Pour cheese sauce over broccoli.
This may be prepared the day before and refrigerated.
Bake at 350 degrees for 50 minutes.
Top with bread crumbs, dot with butter and return to oven for 10 minutes.