Broccoli and Rotini Pasta
Parsley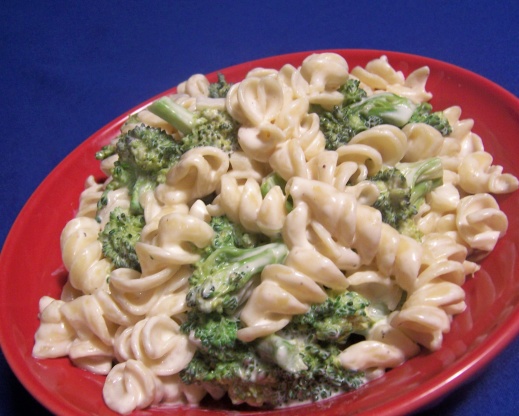 This is the first pasta recipe I've seen that uses cream cheese. Give this creamy dish a try.

Great side dish or meatless main dish. It's a real kid-pleaser, too! I used more onion; about 1/4 cup finely chopped onion (I used white; I didn't have red onions). I steamed the broccoli while the pasta was cooking. The sauce is nice and creamy, but really needs to be seasoned. I added (and recommend) garlic, salt, pepper, and paprika. Thanx for a yummy recipe. I'll make this again.
Cook pasta according to package directions.
Place broccoli in colander, and drain pasta over broccoli.
Rinse out pasta pot.
Combine all other ingredients in the pasta pot.
Heat until cream cheese is melted.
Toss with pasta and broccoli.