lazyme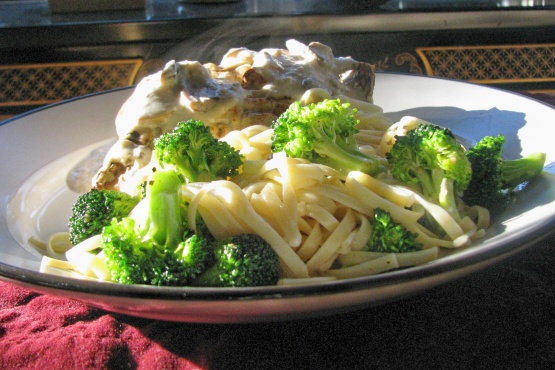 Fresh broccoli is one of my favorite vegetables. This is a great way to dress it up. Tastes incredible.

I also added extra Olive oil because I sauteed mushroom slices along with the broccoli and I increased the amount of garlic. A very quick, easy and tastey pasta dinner! Thanks for posting NurseDi.
Cut florets and parts of broccoli stems into bite-size pieces.
In a large skillet, saute broccoli with garlic, oil, butter, salt, pepper, and cayenne over medium heat for about 10 minutes or until just tender, stirring frequently.
Place hot pasta in a serving dish; top with broccoli mixture.
Sprinkle with cheese.