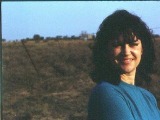 Most of the time broccoli is cooked or steamed. I've seldom been offered this extremely nutritious vegetable as a salad. This one is brimming with goodness!
Directions
Combine all the salad ingredients.
Mix the mayonnaise and mustard.
In a salad bowl, blend the dressing gently with the salad ingredients.
Taste for seasoning -- this is a question of personal taste.
Cover and refrigerate for at least 6 hours before serving.
Most Helpful
As a broccoli lover, I have to say this recipe is really delicious! I made as written and would not change a thing when I make it again. However, if you like your cashews crunchy, I would suggest not adding them to the recipe until serving time. This makes a beautiful salad and would make a wonderful addition to any meal or gathering. Thanks so much for sharing, Zurie!

What a great salad. I did blanch the broccoli for 2-3 minutes and then put it into an ice bath rather than prepare it raw. Other than that I made no changes. It's attractive, varied in texture, and the flavors enhance each other nicely.