Broccoli and Noodles Supreme
Parsley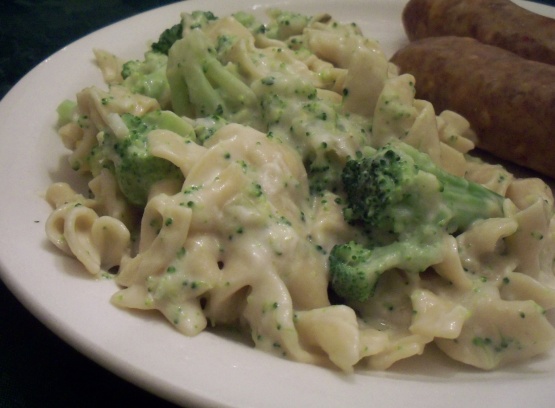 I used this as a main dish. Not exactly a substitution, but I used ramen noodles so I could cook in the microwave and two cans of condensed chicken noodle with milk. I didn't have sour cream, so I used about 1/4 cup of sour cream dip that I had left. For spices I used black pepper, cayenne pepper, paprika, parsley, oregano, and basil. My husband and I both had a couple bowlfuls.
In large saucepan prepare noodles according to package directions.
Add broccoli for last five minutes of cooking time. Drain.
In same pan mix soup, sour cream, cheese, pepper, garlic powder, and noodle mixture. Over medium heat, heat through, stirring occasionally.