Parsley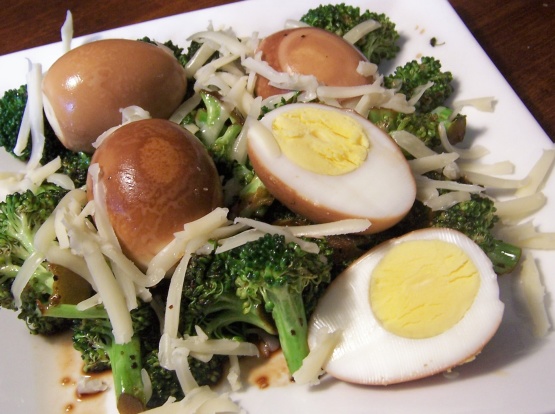 I was skeptical about this recipe, but it turned out delicious (and SO EASY). I did use more broccoli and left out the cheese. Definitely making again...
Mix the oils and teriyaki sauce in a skillet, and warm over medium heat.
Baste eggs in skillet, turning constantly, until eggs turn dark brown (5 minutes).
Remove eggs from pan.
Mix garlic salt and pepper into oils in skillet.
Stirfry broccoli until tender crisp (3 minutes), then melt cheese on top.
Serve eggs with broccoli.