British Beef and Onion Pie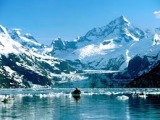 A British classic, according to Jamie Oliver. He is my favorite British chef. This is definitely comfort food. It is also pretty inexpensive to make. *Due to reviews, I have reduced the amount of beef broth to 2 Cups. If you would still like a thicker sauce, be prepared to add a slurry of some of the liquid and a heaping T of flour (or cornstarch) well blended and add to a rolling boil - to make the liquid thicker. Also, a lot of people have commented that they would like this with a 2 crusts, top and bottom, so if you prefer, go ahead and use one of those crusts for the bottom and one for the top. Enjoy!
Directions
Beef Filling:.
Peel and roughly chop the onions, carrots and celery.
Remove the rosemary leaves from the stalks and finely chop.
Put a large pan over high heat and add about 2 T. olive oil, all the chopped veggies, rosemary and bay leaves. Stir every minute for about 10 minutes, or until the veggies are softened and lightly colored.
Stir in the ground beef and break up any large pieces.
Add the mustard, Marmite, Worcestershire sauce and 2 t. of flour.
Add the beef broth and bring to a boil.
Turn the heat down, put a lid on, and simmer for about an hour. Make sure you stir it every so often. If at the end of the cook time the mixture is too soupy you can either thicken it with a little Wondra or flour or simply use a slotted spoon to get the meat mixture out without any excess liquid.
Pie:.
Remove the pastry from the refrigerator 10 minues before you need to roll it.
Preheat oven to 350 degrees F.
Fill a large baking dish with the beef filling and let it cool. (OR if you prefer to have a 2 crust pie, then first layer the baking dish with 1 pie pastry before adding the beef filling.).
Dust a clean work surface and a rolling pin with some flour and lay the pie dough one on top of the other. Fold in half and roll the dough to 1/8-inch thick. Once it's large enough to cover the top of your serving dish, wind the pastry around your rolling pin and unroll it over the dish. Just patch up any rips or tears. Run a knife around the edge of the dish to trim off any extra dough. (OR don't put them together and use one for the bottom of your pie and the other for the top.).
Using a fork, press down all around the edge of the dough to crimp it closed.
Make a hole in the middle of the dough, using the tip of a knife.
Brush the top of the dough with the beaten egg (or milk).
Bake on the bottom rack of your preheated oven for about 40 minutes, or until the pastry is golden and crisp.
Most Helpful
I read the previous reviews before making this dish and made some changes. I made it a two crust pie using Tenderflake premade pie shells so I didn't have to roll the dough out. I used one deep dish shell for the base and thawed the second shell and plunked it on top. I used only two cups of beef broth and added a tsp of Better than Bouillon and a titch more marmite to make up for any absence of beef flavour. I still had to add flour and do a hard boil for about 10 minutes so next time I would drop down to 1 1/2 cups of very strong stock or broth. I also added some mushrooms just because they had to be used. :) It did take over two hours altogether and I'm a pretty fast veggie chopper but all in all it was worth the effort. The pie filling is just delicious! DH has already put in his order for more. Thanks so much for sharing this! Made for the Bistro Babes - ZWT 8

This recipe had a couple problems with it, but at the end of the day....who cares. The flavor on this is the most exquisite of any meat filling like this that I have tried. My husband took one bite and exclaimed, "Oh my!" (That just does not happen.) It makes all the other beef pie/cottage pie recipes taste like mud in comparison, the flavors here are so bright and intense. However, for that very reason, this pie needs to be made in a double-crusted pie (perhaps I erred in reading it as top crust only?) or underneath a nice blanket of mashed potatoes as in cottage pie. I served some mashed potatoes to the side after we tasted it. The other problem involves the amt of liquid. At the end of 40 min, my stuff looked like soup, not a pie filling. I got the consistency I wanted by making the last 20 min a full rolling boil and a generous amt of Wondra flour as a thickener. I think the beef broth could easily be reduced to 2 or 3 cups rather than the 4 cups that make a quart. However, maybe that reduced broth is one of the things that gave it such flavor, so I doubt I will change a thing (other than being sure to have some Wondra on hand). Thank you for a most excellent dinner! ZWT6

This recipe is a keeper! Fabulous taste! Just reduce the liquid as it's too much and makes a runny pie. I too did double crust. Highly, highly recommend!