Brioche Loaf ( Breadmaker 1 1/2 Lb. Loaf)
Boomette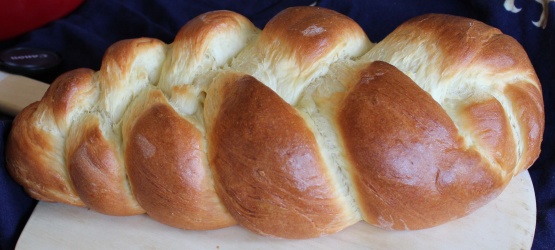 This recipe is from Fleischmann's Yeast company. I love egg breads, especially for french toast and bread pudding.

I always use the dough cycle then separate the dough into three parts and braid it. Then I let it rise for an hour and bake it for 20 minutes at 350 degrees. The dough is flaky and soft and buttery, it's just as amazing as regular brioche, but with less butter and eggs. I LOVE this recipe! So easy, and absolutely amazing.
Measure all ingredients into bread machine pan in the order suggested by manufacturer.
Process on sweet or basic/white bread cycle; use light or medium/normal crust color setting.
Remove bread from pan; cool on wire rack.