chia2160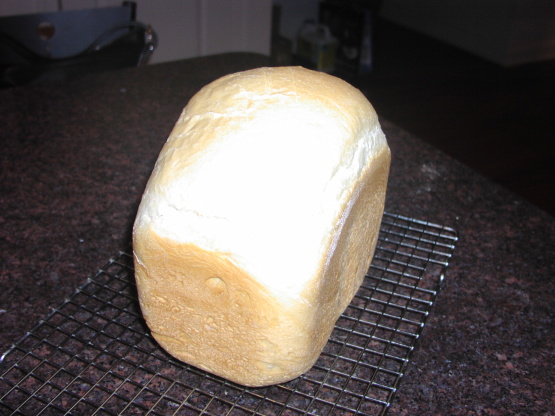 nice change from white bread

What a wonderful bread! It was so soft and delicious! Perfect for breakfast or a brunch, or just anytime that you want something sweet and filling! I accidently made enough for a two pound loaf, having only a 1.5 lb loaf machine! By the time I got around to looking at it it was spilling over the top of my machine! But I just took it out and seperated it into 4 small loaves and put each into a little bread loaf pan and baked it at 375 for 20-25 minutes. It turned out just perfect! Thanks!
add all ingredients in this order to machine.
bake on"sweet" cycle.