Bringing Home Baby Carrots
ImPat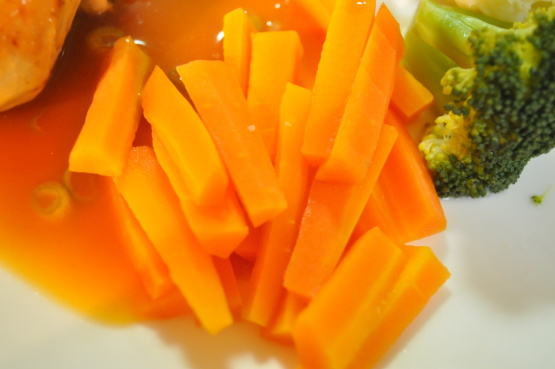 This clipping I found in a taste of home magazine, it was for a baby coming home theme. I tried them the other night and they were great!

Top Review by ImPat
I halved this recipe for 3 and did use regular carrots which I cut into batons and followed through with recipe adding 2 tablespoon of honey, 1/2 cup of apple juice and 1/4+1/8 cup of water and simmered for about 20 minutes and they were thoroughly enjoyed, thank you crazycookinmama, made for ZAAR Stars.
In a large saucepan, combine all ingredients.
Bring to a boil.
Reduce heat; cover and simmer for 10-14 minutes or until carrots are tender.
Serve with a slotted spoon.