Peter J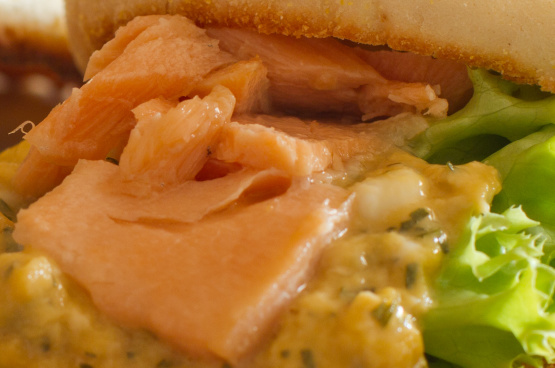 Since we got our smoker, I have tried a zillion different brine recipes for salmon. This one I made up and we really liked it!

Top Review by Susubo
I used this brine on rainbow trout and smoked on small table top grill using apple wood came out great. Brine was excellent full off flavor and not salty. This will be my go to favorite! I'm sure this would be great on tuna or chicken and I can't wait to try it on salmon my favorite fish
Place sugar in water and stir until incorporated. Add other ingredients and stir until mixed well. Place a 1 lb piece of fresh salmon into a baking dish (that just fits the fish) and pour the brine over top. Cover and refrigerate for 24 hours. Disregard brine and smoke the fish as per the recommendations of your smoker.