Linky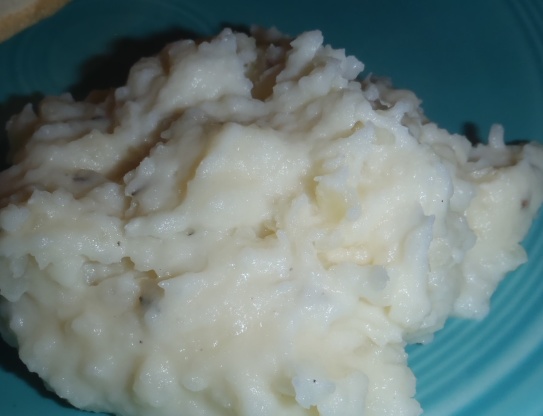 A very decant mashed potato that is not for the diet conscious. Recommend using Klondik gold potatoes which are a small buttery flavored potato that requires no peeling. Zaar would not take Klondik gold potatoes. Can use yukon gold but will need to cut them up as they are larger than the Klondik's.
What a decadent mashed potato recipe!!! I cheated and used leftover mashed potatoes (that already had the butter, cream and salt), and then added ground thyme (didn't have fresh), white pepper, brie cheese and also threw in some sliced scallion (leftover from breakfast). I heated it all up in the microwave and served it with roasted chicken thighs, gravy and corn, so so good!! They really didn't need any gravy, so flavorful without it. Thanks for sharing the recipe. Made for Culinary Quest 2015.
Boil potatoes until tender about 25 to 30 minutes.
Drain and mash potatoes. Add cream, butter, salt, pepper, cubed brie and thyme. Blend until smooth.