Bridgeford Pepperoni Rolls
I love using frozen bread dough in recipes. This recipes came from Bridgeford Frozen Bread Loaves. These are wonderful little appetizers.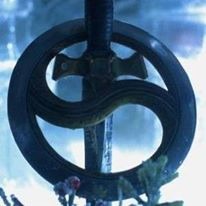 My son and I pigged out on these little babies! They were delicious and I can't wait to try these again. Thanks for sharing the recipe.
On a lightly floured surface, roll out dough to a 10 x 15 inch rectangle.
Set aside.
In a medium size bowl, mix together cream cheese and Parmesan.
Add Bridgford, Pepperoni, olives, onion and garlic.
Mix well.
Spread evenly over dough.
Roll up dough tightly in jelly-roll fashion.
Seal seams and edges.
Cut roll into 30, 1/2 inch slices.
Place slices swirl-side up on greased baking sheet.
Bake in a preheated 375° oven for 12-15 minutes.
Remove from oven and pan to cool on wire rack.