lazyme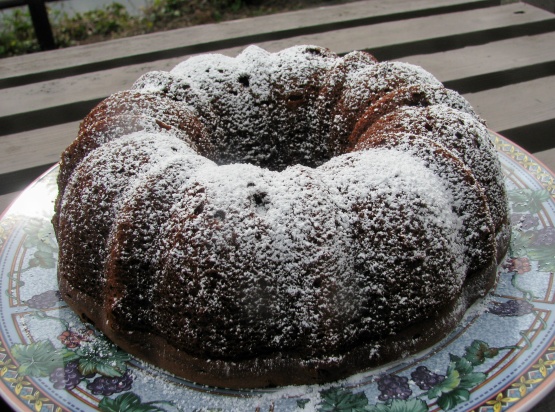 Kahlua + chocolate = Orgasmic! One of my miraculously easy cake mix concoctions. I got this from my mother, who probably got it from 101 things to do with cake mix, but I'm not sure.
Mix together cake mix, oil, kahua, sour cream, and eggs. Add chocolate chips.
Bake 40-45 minutes in Bundt pan.
Sprinkle with powdered sugar when cool.