Briami -- Baked Vegetables (Greece)
loof751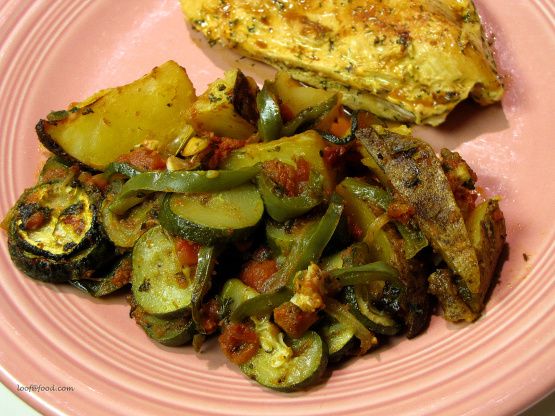 This recipe comes from the 2002 cookbook, Mediterranean Street Food.
Preheat oven to 350 degrees Fahrenheit.
In a large mixing bowl, combine potatoes, yellow bell pepper, zucchini, garlic, onion, tomatoes, parsley, oregano, olive oil, salt and pepper; mix well.
Transfer mixture to a baking dish; spread into a tightly packed layer.
Pour 1/4 cup water into the dish.
Bake for 1 hour and 45 minutes, turning the vegetables 4 or 5 times during baking.
Serve hot, warm or at room temperature.