Briam New and Improved ! ! Melt in Your Mouth Good!
Rita1652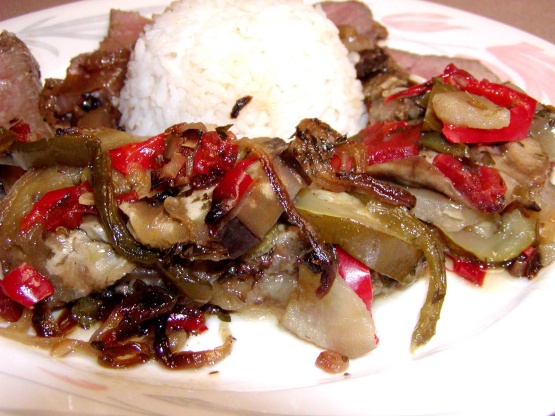 As of march 21,2005 I adopted this recipe and did some tweeking.I hope you give it a try. The 2 reviews are before the tweeking. Briam is a summer favorite Greek vegetable casserole which is served as a main course dish when lighter, cooked food is desired. Briam is often varied by the addition artichoke hearts, in fact any vegetables you have on hand will likely go well in briam. UMMM I think I'd even like some olives and or capers in it.

There is no temp. Instructions for this.
Preheat oven to 350.
In a casserole dish layer half of the ingredients in order except for the oil, seasoning with salt and pepper as you layer repeat with remaining half of the ingredients.
Top with oil and bake uncovered for about 1 1/2 hour.
The top will be crisp and the inside soft and melt in your mouth!