Brennan's Crabmeat Imperial
KissKiss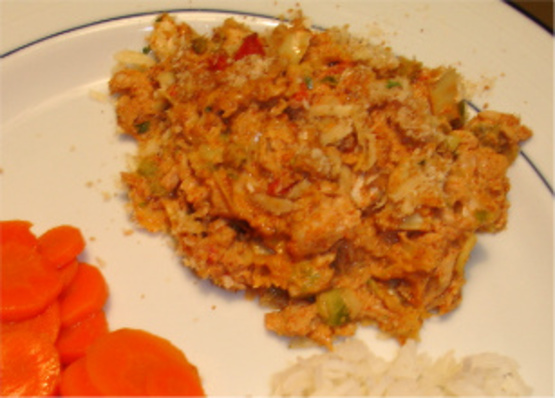 From the famous Brennan's Restaurant in New Orleans, LA. Posted for ZWT5. You can substitute one pound of blanched crawfish tails for the crab meat.

This is well worth trying. It is very rich, with the 1 cup of mayonnaise, but you don't eat it every day! Brennan's food was always rich and pretty much "over the top." Thanks for posting. We had given away our Brennan's cookbook years ago. This brought back memories of New Orleans!
Preheat oven to 375º.
In a large bowl, combine the crab meat, scallions, bell pepper, pimiento, egg yolk, dry mustard, artichoke hearts, paprika, and one-half cup of the mayonnaise. Stir until well mixed and season with salt and pepper to taste.
Spoon the crab meat mixture into four one-cup baking dishes; then cover with the remaining mayonnaise. Sprinkle Parmesan and bread crumbs on top and bake for 15-20 minutes until heated through. Serve immediately.