Brenda's Sweet Hush Puppies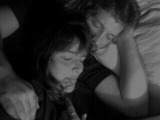 I first had these when Buddha first took me to his family's fishing spot on the lake. His Aunt Brenda makes these often. I loathed hush puppies before these. Always thought them dry and bland. Not these! Wow are they yummy. Thanks Brenda!
1 cup cornmeal
1 cup flour
2 tablespoons sugar
1 (16 ounce) can creamed corn
1 onion, diced
1 egg
1⁄2 cup buttermilk
1 teaspoon vegetable oil
2 tablespoons jalapenos, chopped fine (optional)
vegetable oil (for frying)
Directions
Mix all ingredients til blended.
Drop by teaspoonfuls into hot oil.
Fry til cooked.
Reviews
Most Helpful
My family LOVED these hush puppies! I added 2 TBSP of Baking Powder and left out the onions and jalapeños and they were PERFECT. <br/>One recipe fed our family of about18 with no leftovers whatsoever. Dad said "You need to make these again!"
I took the tip of cntrygirl01 & added 2T baking powder & left out the jalapeno & onion. My DD loves trips down south for these but only likes the sweet ones. We stopped by a local produce stand and bought 6 ears of corn, cut them fresh off the cob and stirred in as directed. I had to thin the batter out with a little more milk, initially started to deep fry them, which seemed to absorb the oil quickly. I didn't add more oil and they fried up nicely. Served with a dusting of powdered sugar. The fresh corn really made them special. Thanks for sharing!
I'm not super experienced when it comes to cooking but Brenda's hush puppies were by far, the best hush puppies I have ever made and tasted! I followed the recipe just as it is and they came out moist and flavorful with just enough sweetness, perfect! I will definitely be using this recipe again. Thank you for sharing!