Brekky Beans (21 Day Wonder Diet: Day 18)
Sara 76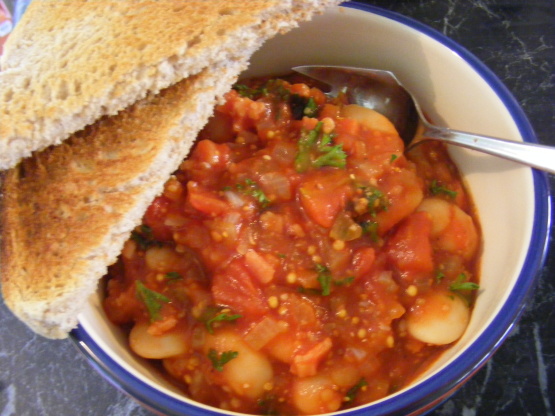 This is Day 18: Breakfast, on the 21 Day Wonder Diet. These beans are so rich and filled with flavour that it is hard to believe they are such a low-kilojoulle, healthy meal! This is one of my favourite breakfasts! You can use any canned white bean you like (my favourites to use are butter beans or cannelini beans). This breakfast is to be followed by a mid-morning snack of 2 kiwifruit.
Cook onion, garlic, and bacon in heated medium saucepan until onion softens. Add undrained tomatoes, paste, and mustard;cook, stirring, until hot. Add beans. Cook, stirring, until hot. Stir in parsley.
Serve bean mixture with toast.