Redsie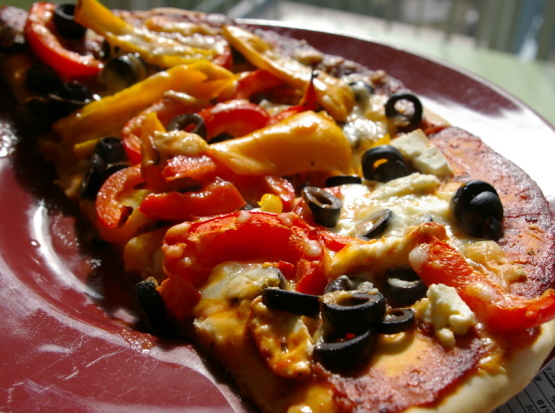 A great pizza for those who don't like the yuckiness and oil that comes off regular pizza.

Very nice Bree! Thank you!
Make sure all veggies are roughly chopped and cheese is shredded finely.
Take pizza crust and add the sauce.
Cover with finely grated cheese (I recommend pepper Jack), or for a vegan option try vegan shreds by Galaxy Brands or for a cheesy soy alternative use crumbled tofu with nutritional yeast flakes.
Add all of the veggies to pizza
Bake in a preheated 400° oven for 30 minutes or until crust is brown and cheese is melted.