Breakfast Whey Protein Smoothie
CoffeeB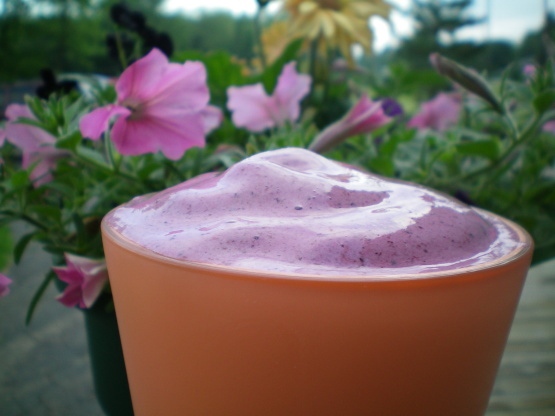 This shake provides 40 gms of protein a serving (if you use the brand of whey protein listed) which makes it great for vegetarians. Derived from The Fat Flush Plan.

I love this recipe. It was really good and filling. I cut the recipe in 1/2 and in fact only used 1 scoop of vanilla whey. 1/2 cup mixed frozen berrie blend and 1/2 cup frozen blueberries. 1 T. flaxmeal, and 1 cup water with a bit more juice as this is quite thick. Really really good. Thanks for posting. Made for My3Chef's 08'
Add ingredients to a blender in the order listed and mix until smooth and frothy.
Note: as a variation don't use blackberries (you'll end up with a mouthful of seeds you'll have to spit out)!