Found in the 2007 cookbook, More Smoothies for Life, I've tweaked it slightly by using a lower fat milk & cottage cheese -- A great drink that helps boost your immune system!
Directions
Combine all the ingredients in a blender & puree until smooth!
Pour into 2 tall glasses & ENJOY!
Reviews
Most Helpful
Based on the other reviews, we couldn't wait to try cottage cheese in a smoothie. Unfortunately, we found it just okay, and we didn't care too much for the cottage cheese (we used small curd) being in it. If made again, we would opt for low-fat cream cheese.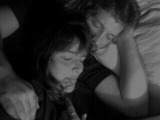 Great smoothie!! I wouldn't have known that there was cottage cheese in the smoothie except for the fact that I made it!! I like the citrus flavor to stand out, so I switched the amounts of milk and OJ around, but otherwise made as written. Made for Healthy Choices Tag Game.
Very yummy! I think it could use more cottage cheese though. It definitely made more than 2 servings though. I used honey in place of the sweetener and a touch of vanilla.