Prep 10 mins
Cook 15 mins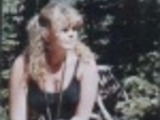 Yummy fast breakfast. Serve with fruit kabobs and dip.
Directions
Crumble and cook sausage until no longer pink.
Drain well.
Unroll crescent dough onto a lightly greased cooking sheet, pressing dough 1/2 inch up the sides and sealing seams.
Sprinkle with sausage.
Beat eggs, milk, and pepper together.
Pour over sausage.
Sprinkle with cheese.
Bake uncovered at 400 degrees for 15 minutes or until the crust is brown and the cheese is melted.
Most Helpful
This recipe is quick and easy, and does not need to be done ahead like so many breakfast casserole. My family loves this recipe!
LOVED IT!! When I sauted the sausage, I added some chopped peppers and onions! When it was just about baked...I tossed some sliced black peppers. This is a terrific recipe to play with! Thank you Karen!!

We really enjoyed this for breakfast and look forward to making it many more times. I used some cut up ham in place of the sausage -- we're not big sausage fans. I also sprinkled some chopped up chives over the ham. I added some garlic powder and salt to the eggs. Plus I used a little extra cheese. There was nothing "bland" about this -- it was wonderful. I think the next time I will add some sauteed sliced mushrooms. There really are a lot of different variations to play with -- just starting with your basic recipe. Thanks so much for sharing.